More safety for your email communication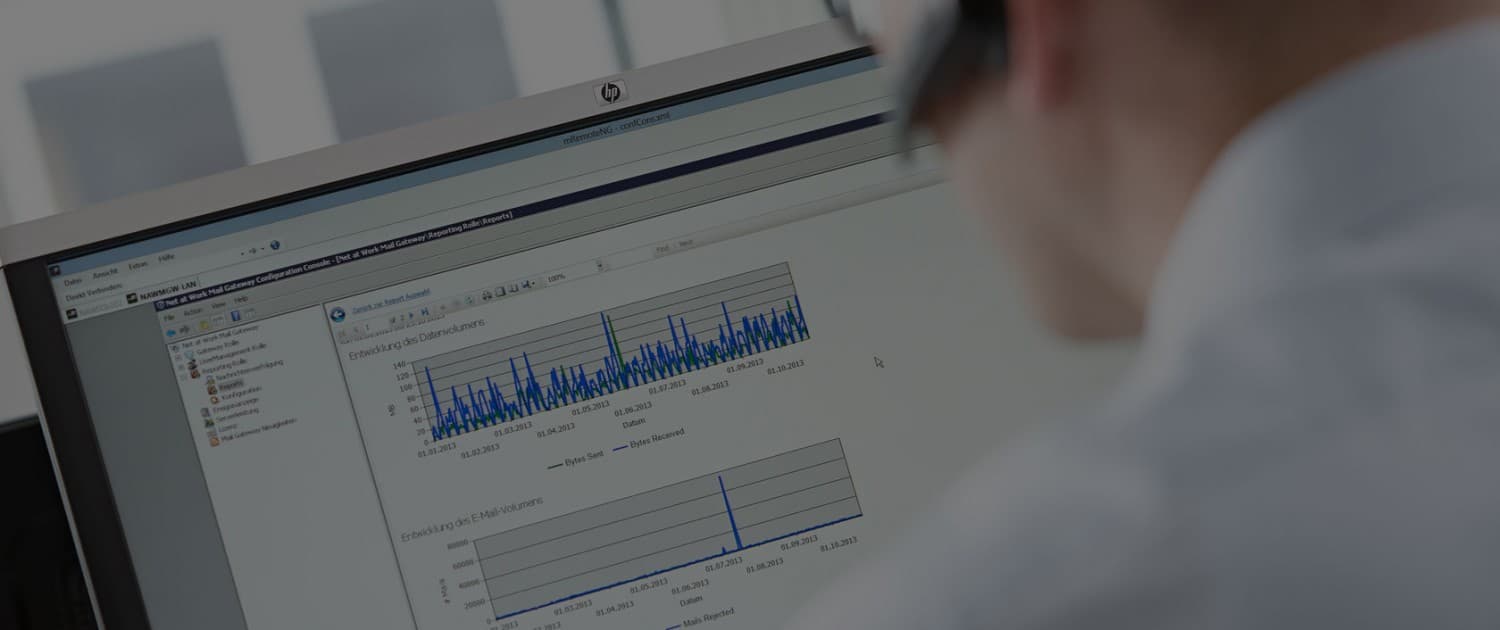 Business communication is increasingly moving into the digital domain. This makes it all the more important to make sure that your information is in safe hands. The NoSpamProxy® Gateway offers you protection from spam and malicious software, and helps you encrypt your emails. Due to the automation of many functions a lot of time can be saved in the administrational process.
Realtime protection with NoSpamProxy® Protection
Cyren offers a Zero-Hour solution which has been implemented into the NoSpamProxy®. This keeps your mail system safe from the very start of a viral or spam outbreak. In connection with the Level-of-Trust filter this provides a great solution to block spam from your system without interrupting desired correspondences.
Email Encryption with NoSpamProxy® Encryption
The relatively high complexity in email encryption can be an obstacle on the way to safe communication. NoSpamProxy® Encryption can help you - or your employees - to keep your emails safe without having to deal with complicated electronic keys. At the same time, you can centrally implement the encryption and signatures for your business' email correspondence.
NoSpamProxy® Large Files
The SMTP protocol is not necessarily ideal for sending large files. Many mail servers only allow for files up to a certain size to be transferred. This often leads to emails with important attachments not being sent.

With NoSpamProxy® Large Files, attachments can be uploaded to and download from a secured server. A link to the file is automatically added to the email.
NoSpamProxy® product catalogue (German) Overview of features (German)